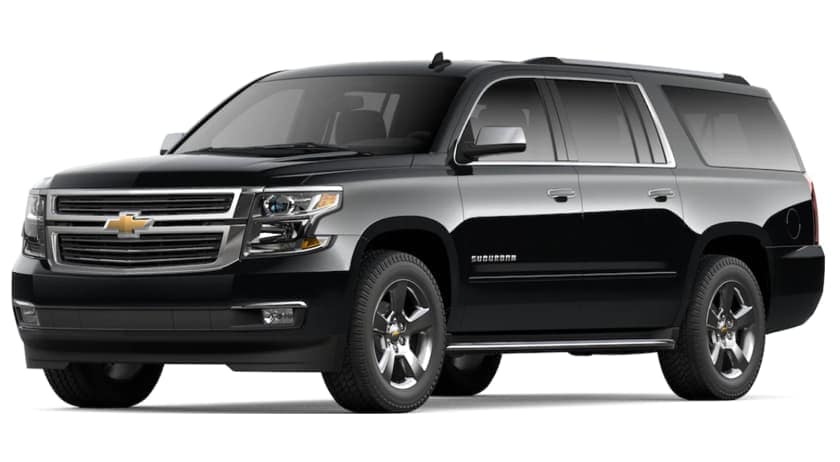 posted by:

admin

No Comments
Everyone needs to run away from their everyday routines and job this summer, whether they are scheduling a family vacation or a solo getaway. Travelling might be a refreshing and delightful experience, but traversing the airport is not. There is a vast list of things that might go wrong and give an unpleasant beginning or end. Some examples of these things include apparently never-ending checkpoints, gate changes, delayed flights and poor airport transportation experience. The most active airport in Canada is the Toronto Pearson International Airport, which serves the largest number of passengers. It makes sense that there are many options for transportation available, given how busy and crowded this airport is. Apart from cabs and speedy trains, there is an almost 24-hour express bus service offered by Union Pearson (UP). There are several ways to go to and from Pearson Airport, but our limousine service is the best option for those looking for a premium ride that is also quick and convenient.
Why Booking A Limousine Service To Pearson Airport Is The Best Thing To Do?
To reach their next location as quickly as possible, travellers frequently hurry out of Toronto Pearson International Airport. When you have an important meeting or appointment with a customer, there is nothing more stressful than having to wait at the airport for a cab or your bus when you get there. A pre-arranged airport limo service from Toronto Pearson is a simple way to avoid this situation. TopLimo's premium car fleet comprises sedans, SUVs, and wheelchair-accessible vehicles to suit your requirements.
Here are several valid reasons to book a limousine service from Toronto Pearson Airport  for elegant and comfortable transportation:
It's Not Difficult to Make a Reservation:
It isn't always easy to find a taxi to take you to the airport, especially during rush hour when many people are looking for rides. On the other hand, if you choose an airport limo service, you won't have to worry about anything. You can ensure that you will get to your destination on time by booking our best Pearson airport limo in advance. At Toplimo, you may quickly book the car of your choice by using either our mobile app or our website.
It Lowers Your Anxiety and Summer Frustrations:
When you have to rely on a shuttle or spend time looking for parking, travelling to or from the airport may be an extremely stressful experience. By reserving an airport limo service in advance, you may alleviate some of the stress associated with travelling and better enjoy your time away from home because you will have a chauffeur available for you at the scheduled time.
You Will Receive a Personalised Service:
Taxis at the airport do not provide the personalised attention available from an airport limousine service.  For example, your chauffeur will keep you calm by greeting you with a broad smile, shutting and opening your door, and indulging in light conversation if you choose. Even if you feel the need to make a stop along the road, your chauffeur can accommodate your request.
There Is No Variation In Price:
You should consider hiring our Pearson airport limo rather than a taxi for several reasons, one of which is the cost. When you call a taxi, you will typically be required to pay additional fees for waiting, loading and unloading your bags and other services. However, when you hire an airport limo service, you don't have to worry about anything other than paying the fee that was discussed and agreed upon at the time of booking.
They Keep Track of Your Flight:
Your chauffeur will keep track of the time of your flight and keep you informed of any changes, such as cancellations or delay. This frees you from the obligation of keeping a continual eye on the specifics of your flight.
They provide quality maintenance on their vehicles:
Toplimo, a reputable airport limousine service, requires its chauffeurs to clean and disinfect the vehicles between rides. Because of this, your safety is ensured, so you won't need to worry about anything.
You're Going to Have a Great Time:
You have a wonderful time when you arrange a ride in an airport limo service from Toronto Pearson Airport or anywhere else in the Greater Toronto Area (GTA). For instance, there is a wide variety of fancy automobiles from which you can choose to fulfil your preferences. Our Pearson airport limousine goal is to ensure you have a comfortable and relaxing trip by providing you with first-class amenities such as high-end video systems, Wi-Fi, and refreshments.
Book the best Airport Limousine Service for your upcoming trip!
Hiring a reliable Pearson airport limo service ensures a stress-free, luxurious, and seamless ride to or from Pearson Airport, Toronto, or any surrounding place. When doing so, you will be able to take advantage of pricing that is always the same, receive personalised service, and benefit from an easy reservation process. Contact us whenever it's convenient for you to schedule an appointment for our luxury limousine service.