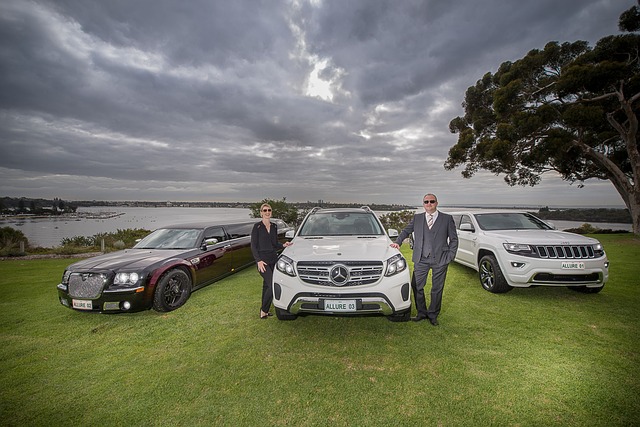 posted by:

admin

No Comments
Located in Mississauga, Ontario, Canada, the Toronto Pearson international airport is the largest and busiest airport in the state. A non-stop extensive network of domestic and international flights by multiple airlines is carried out through the airport. The airport gets a lot of traffic regularly. Hence, it's only fair that the airport has several transportation options for passengers, including Union Pearson Express train, taxis, bus services, and Pearson airport limo services.
Most people consider limousines as luxury vehicles that are extremely expensive and are only suitable for wedding and prom pickups. However, this is untrue. Traveling by taxi or a bus is conventional but picking a limousine service for your journey helps you save a lot of money and is safer. Also, picking a client in a limo leaves an excellent impression on your business. There are many reasons why a limo service is a good idea, the most prominent being cost-effectiveness.
Why should you choose Pearson Airport limo services?
If you're traveling to or from Pearson Airport, booking a limousine service might be one of the best means of commuting where you put your money. Apart from being stylish, this luxury vehicle is safe, comfortable, relaxing, and economical.
Clean and relaxing
An airport limousine service allows you to enjoy a hygienic and relaxing ride to your destination without fear. The limos are clean, spacious, and relaxing. So, stretch your legs and have a nap in the vehicle if you want to rest a little after a long, tiresome flight.
Time-effective
Booking an airport limousine service enables you to reach your destination on time. Especially if you have a business meeting or an appointment scheduled, you won't have to fuss about it, as the pickup and drop-off times are usually pre-planned. Also, in case of a flight delay, the limo company tracks your flight to make necessary arrangements.
Fast and comfortable
Another pro of booking a limo service is that the rides are highly comfortable and fast. They don't make unnecessary stops like public vehicles, and the seats allow you to rest comfortably while your driver rides you to your destination.
Safe and secure
The most crucial factor in booking a limo is safe rides. These luxury vehicles are usually driven by drivers who know the city by inch. Also, they protect you from fraud and scams. Pre-booking a limo to your destination also enables you to get into your ride after your flight, keeping your luggage safe from strangers.
Quality service
With an excellent airport limousine service, you'd have peace of mind knowing that your chauffeur is local, knows his way around all pathways, and makes sure you reach your destination safely. Their services are of high quality, which makes them the best option to avail.
Affordable
On top of being comfortable, luxurious, and safe, booking a limousine service from the airport to your destination is highly cost-effective. Unlike Uber or other rides, limos don't have peak factors or surge pricing. Any passenger traveling in a limo saves a lot of money with a Pearson airport limo service.
How can I save with a Pearson Airport limo?
Overnight parking costs, vehicular theft from public places, and finding your vehicle, among all others, after you arrive back at Pearson airport can be cumbersome. Taking a taxi or train service after a long flight can tire you even more than you were before, plus the unnecessary stops and all the crowd can be highly uncomfortable.
Also, replanning the entire transportation can be annoying in case of a delayed flight. Miscommunication can lead to the dismemberment of all your plans, and it can be very frustrating, especially when you have an appointment or a business meeting to reach.
You can avoid these problems with Pearson airport limousine services while saving money and time.
By booking Pearson limo services, you can save about $45-$100 per day that you would waste paying parking tickets. If you have a delegation of people traveling, cabs and taxis can be very expensive. Traveling in a limo allows at least 6 people to join a single vehicle, which saves money and resources and enables you to show off your class.
Most limousine services are pre-booked, with drivers who know their way around the city, hence no alternate paths and unnecessary meter cash. They have a flat fee and offer packages for you to choose from, which can save money and are safe to avail.
Top Limo: The ultimate limousine service in Ontario!
Top Limo is an Ontario-based limousine service that provides certified and well-trained drivers and chauffeurs to their customers, ensuring a comfortable and cost thrilling ride to their destination.
From taking care of your airport rides to wedding ceremonies and corporate rides, Top Limo provides several luxury rides at affordable rates from and to Pearson Airport, Canada!
 Read More: