NIAGARA
It is possible to book private limousine excursions of Niagara Falls and the Niagara Region by choosing Top Limo's extravagant and professional services. You set the objectives, and we'll help you achieve them! Top Limo is extraordinary for weddings, Festival of Lights trips, Winery tours, and any other event where security and elegance are important. We offer a customized limousine service as well as a limousine fleet to and from Niagara Falls. This tour is excellent for tourists who want to enjoy a self-guided tour. Take advantage of our private Niagara Falls trip for an unforgettable experience.
EASY AND AFFORDABLE SERVICE
Whether you're planning a family trip to the Niagara Falls beautiful sceneries or a corporate side activity visit, Top Limo Rentals Toronto is always at your service and only a phone call away. We give an in-person tour and briefing to this incredible place that leaves a lasting impression on the mind. We make certain that our valued customers' glam limo trip to the magnificent Niagara Falls is information-rich and enjoyable so that they may enjoy the ride. That is why we have the highest customer satisfaction rating for private Niagara Falls excursions. We have always received high evaluations from those who have used our services, and we are delighted that our efforts have been recognized.
WHAT MAKES US THE BEST?
Our limousines have a reputation for being the most comfortable vehicles in town. Our drivers are trained and experienced professionals that priorities your safety. Every day of the week, we work constantly (day in and day out). Our flat prices have been approved by airport terminal specialists, and they allow tourists to drive in peace. Our knowledge and loyal client base have allowed Top Limo Toronto to amass Toronto's largest fleet of luxury cars providing transportation services. We provide an abundance of quality vehicles, including extravagance cars, luxury traveler SUVs, and wheelchair accessible vans. The private Niagara Falls tour services provided by Top Limo is highly demanded in Canada due to their excellence and reliability.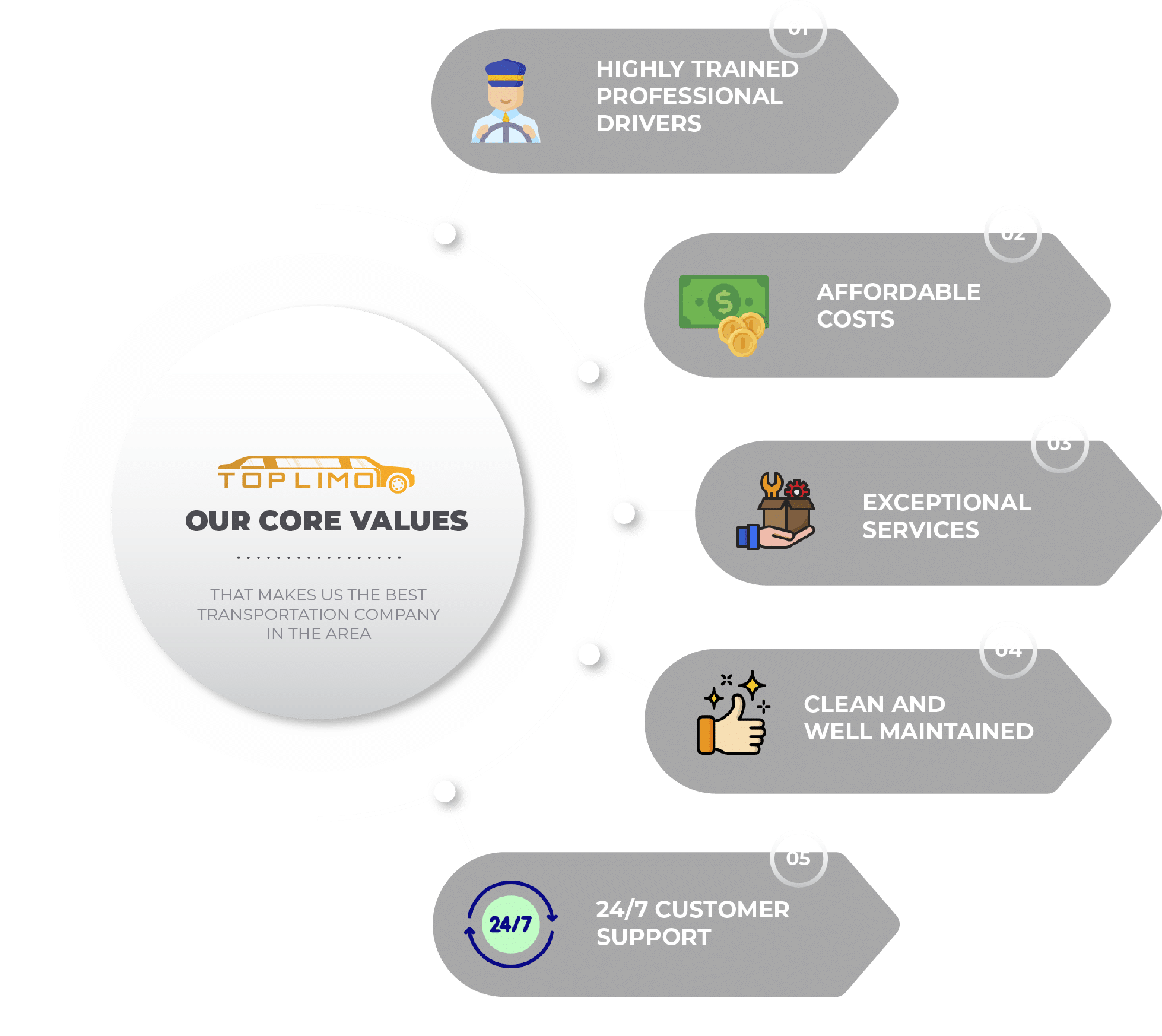 CONTACT US NOW!
So, what are you waiting for? Your zeal towards the amazing Niagara Fall visit via Top Limo's private limo rental service is just a call away. Contact us now and let us know the people count you have and the luxury limo vehicle you prefer from our fleet and we ensure a timely and qualitative service of private Niagara fall tour while your stay in the GTA. To us our customers enjoyment, comfortability and reliance in our service is what all matters to us.